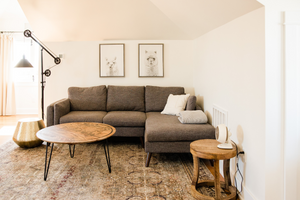 Upgrade your home
Designs with timeless and iconic details: Quintessence of elegance and versatility.
View Products
Who are we?
Welcome to Vinthentic a multidisciplinary creative store.
We work together to Envision, design, and create products in an authentic way for the creative souls. Founded in 2019, Vinthentic came a long way from its beginning, Started with a small wearhouse in our home town and now with new facilities around the world, in a presuit to accomplish our one goal providing authentically designed products to you!
We hope you enjoy our products as much as we enjoy offering them to you. If you have any questions or comments, please don't hesitate to contact us.
Look Good, Look Vinthentic.
Our happy customers!
I've bought from this store a cupule times now and all i can say is Wow!. Firstly, The clothes are really fashionable and quite tumbler-ish which is what i really like. The delivery time even though its from another country its quite fast!

Another plus point is that the clothes here are not designs that everybody has but instead each piece is rather unique which is what keeps me shopping from here again and again!

⭐⭐⭐⭐⭐

Angelia T.
I recently discovered Vinthentic and I am blown away by their collection of home decor essentials. The quality of their products is exceptional and their customer service is top-notch. I was able to find everything I needed to transform my space into a cozy and inviting home.

⭐⭐⭐⭐⭐

Many k.
Look how cool I look..!!

Was a little nervous to order at first. But boy am I glad I did!.The clothing is true to size chart, fabrics are great and styles up to date and GREAT prices. Glad I took the chance, now I'm a happy returning customer.

⭐⭐⭐⭐⭐

Stephen H.